Have you ever wonder on how to choose which type and brand of A4 paper is the most suitable for your office? You must be wondering is there any real difference between these 210 mm by 297 mm papers. And yes, there are differences and variations in all A4 papers differing from brand to brand and gsm.
There are a few factors to take into consideration when it comes to purchasing A4 paper. In order to make the right decision, it is wise to be informed regarding the paper's weight, opacity, brightness, whiteness and intended use. 
In this article, we will be examining on these factors and provide some useful information to help you make an informed decision.
70 gsm and 80 gsm A4 papers are two of the most common A4 paper's weights you will always come across for general office use. 
70 gsm
The most common of all A4 photocopy paper in Malaysia, 70 gsm is popular for its cheaper price point compared to the thicker 80 gsm. However, 70 gsm A4 papers are much more prone to jamming in printers and photocopy machines. Due to the lesser thickness, they tend to stick together because of the dust residues left behind during photocopying.
Though not printer friendly, a proper recommendation for 70 gsm A4 paper is to keep the printers clean and service regularly. A residue free machine will reduce the probability of the paper jamming during the printing process.
80 gsm
The 80 gsm paper is the standard weight for daily office document printing. Its weight is designed specifically for printing, coming with the right paper thickness.
For extended printing operations, an 80 gsm paper is recommended to reduce jamming during the photocopying process. Mainly utilised for printing documents for external parties, 80 gsm paper has the correct weight and feel for a much more exclusive image.

2) Paper's opacity
A paper's opacity refers to the amount of light that can be passed through a paper. An A4 paper with higher opacity is more suitable for double-sided printing. An A4 paper with a higher opacity can prevent the printing on the opposite side of a double-sided printing paper being seen.
In order to compare opacity of a paper, simply hold the paper under a light, if the reverse side of the paper is visible from the page you are facing, then the A4 paper can be said as having a low opacity. A paper that is too transparent will not be suitable to be used for double-sided printing as it will affect the printing effect.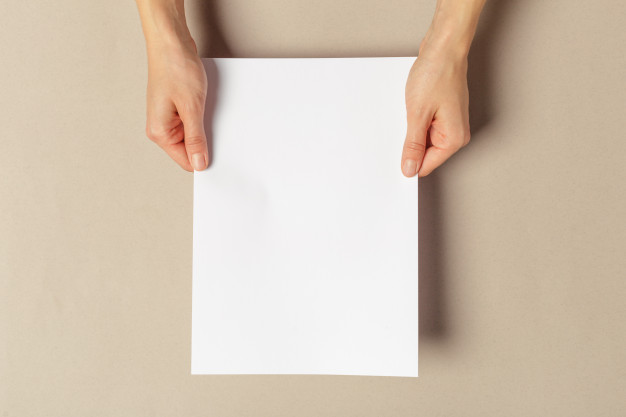 3) Paper's brightness and whiteness
A paper's brightness refers to how "white" or reflective the A4 paper is. Measured on a scale of 0 to 100, the higher the number, the brighter the paper.  A paper with a higher brightness will have a greater contrast between the ink. With a higher whiteness, the colours will appear sharper and brighter. 
Generally, a paper with a brightness rating of 92 – 98 is suitable for business purposes. For printing documents with colour for presentation purposes, it is recommended to go for paper with a higher whiteness rating and thickness for "dust residue reduction" for a better colour contrast to display better presentation.
4) Paper's intended use
In order to help you select the most suitable A4 paper, we have come up with a table to help you make your decision.


PaperOne A4 Photocopy Paper 70GSM
IK Yellow A4 Photocopy Paper 70GSM
IK Natural A4 Photocopy Paper 70GSM
Copy Paper A4 Photocopy Paper 70GSM
Thickness
100 µm
101 µm
98 µm
96 µm
Opacity
92
95
90
90
ISO Brightness
96
98
95
95
CIE Whiteness
160
165
160
160

Price

(1 – 4) 4 being the most expensive
3
4
2
1
Recommended use
Good for high volume printing. Good thickness, for black and white printing.
Good for high volume printing. With a high whiteness, good colour contrast.
Good for low volume printing and occasional usage. Poor colour contrast.
Cheap alternative. Good for low volume printing and occasional usage. Poor colour contrast.
URL






https://store.lionfi
le.com/products
/paperone-a4-paper-70gsm-500-s-5-boxes
https://store.lionfi
le.com/products/
ik-yellow-a4-photocopy-paper-70gsm-500-s-5-cartons
https://store.lionfile.com/collections/paper-a4-photocopy-paper/products/ik-natural-70gsm-photocopy-a4-paper
https://store.lionfi
le.com/products/
ik-copy-a4-70gsm-photocopy-paper